Marco Polo was mesmerised when he first visited Sri Lanka in the 14th century! He was in awe of the place and said "undoubtedly the finest island in the world", and we cross our hearts and agree with that! A tropical paradise, Sri Lanka is home to sun-kissed beaches, incredible wildlife, majestic UNESCO world heritage sites and exquisite culture. It is a perfect place for a traveller that is packed with a blend of history, culture, nature and lifestyle, if you wish to experience something off-beat and distinct this is the destination for you.
We have handpicked the charming places that one must explore on one trip to Sri Lanka!
This Sri Lanka travel guide will be the perfect kick start to your vacation!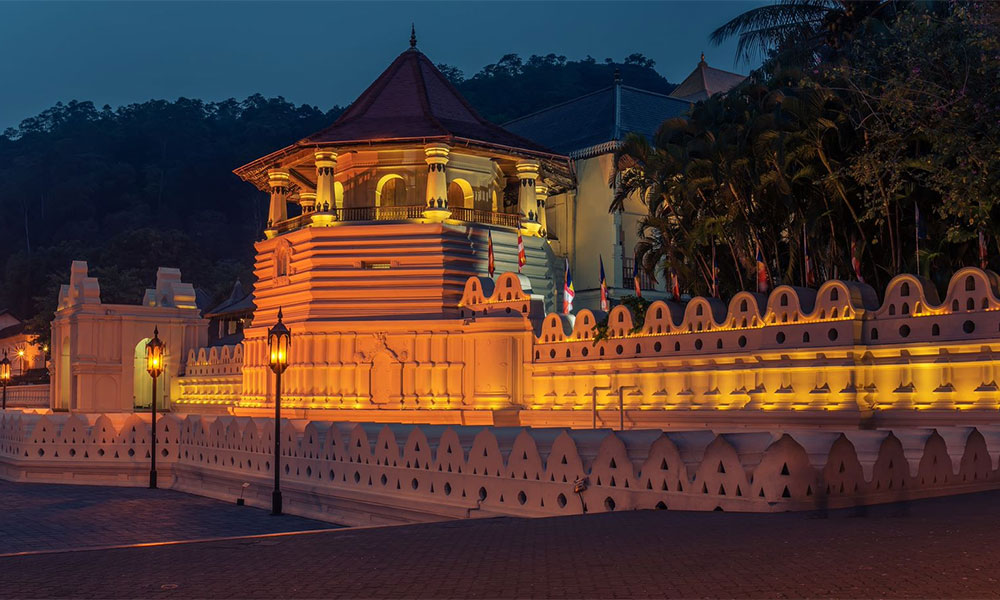 Kandy
When you arrive at Colombo, the capital city of Sri Lanka, head to Kandy the charming cultural capital of the country. A UNESCO world heritage site, Kandy is filled with places to visit such as The Temple of the Tooth, Bogambara Lake, Pinnawala Elephant Orphanage, Royal Botanical Garden, Bahirawakanda Temple, New Ranweli Spice Garden, and The Tea Museum.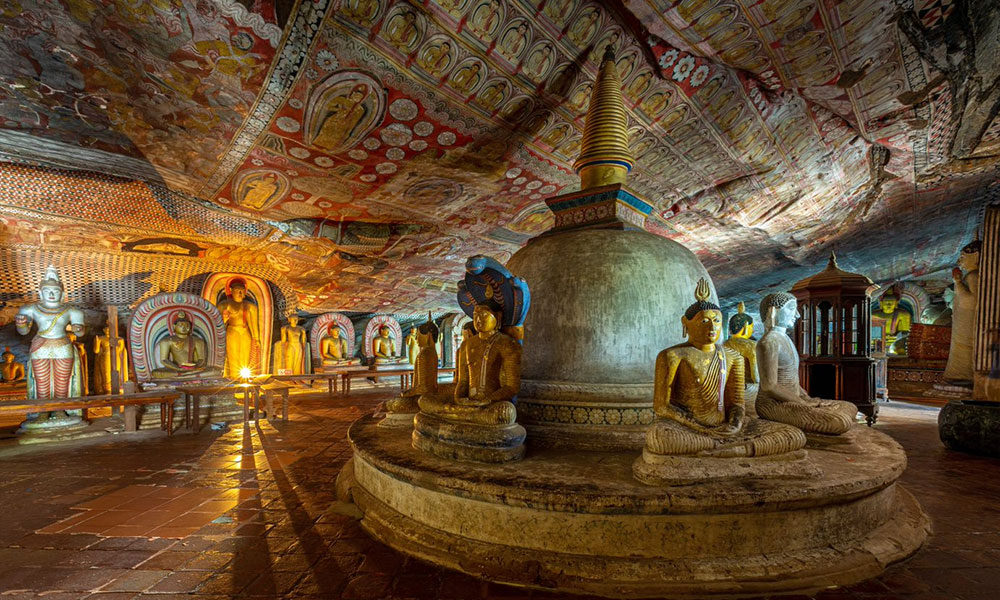 Dambulla and Sigiriya
Stay a day more at Kandy and take an exceptional day trip to Dambulla and Sigiriya, a part of Sri Lanka's cultural triangle. Visit the marvellous cave temples of Dambulla and the extraordinary rock citadel of Sigiriya, the Sigiriya Lion Rock Fortress. While you are in Kandy, visit Pinnawala Elephant Sanctuary.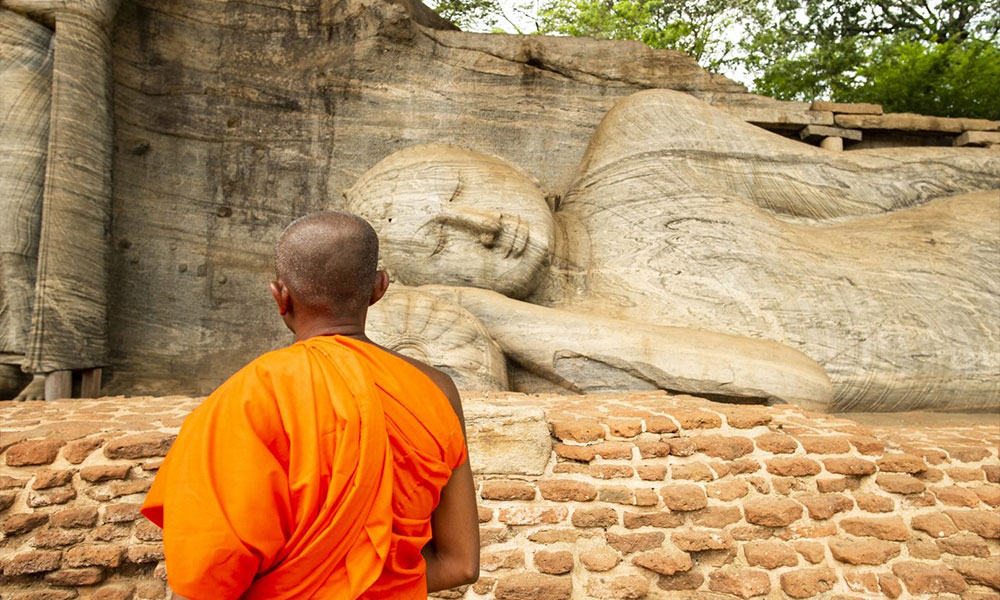 Anuradhapura
One of the places from the Cultural Triangle of Sri Lanka, head to Anuradhapura for an ultimate experience. Filled with UNESCO world heritage sites, it has a beautiful collection of architectural wonders such as ancient pools, enormous brick stupas, and decaying temples. It is one of the ancient capitals of Sri Lanka and is home to the famous Bodhi Tree, where Lord Buddha achieved his enlightenment, also called the Tree of Enlightenment.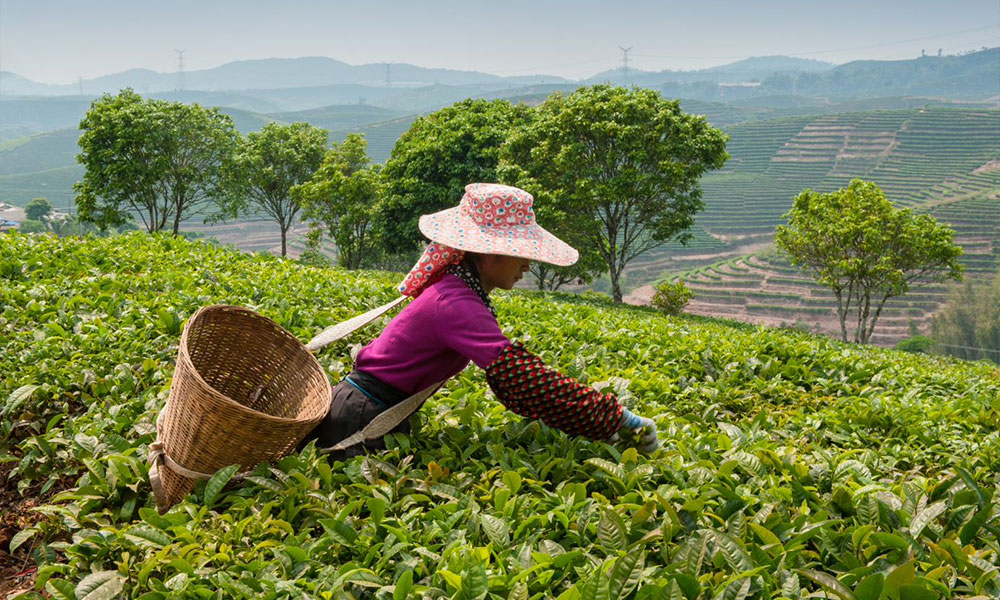 Nuwara Eliya
Next, you can head to Nuwara Eliya, a 19th-century hill station that still has the colonial ambience with its golf course, gentlemen's clubs and mock-Tudor buildings. It is one of the most beautiful and must-visit places in Sri Lanka to experience the vistas of ng tea plantations, waterfalls and majestic mountains. To add a cherry on the cake, take a trip to the tea factory and a short trip to Nallathanniya, a beautiful village in the district. It is the best place to get a glimpse of the local lifestyle and explore some of the verdant trekking trails like Adam's Peak.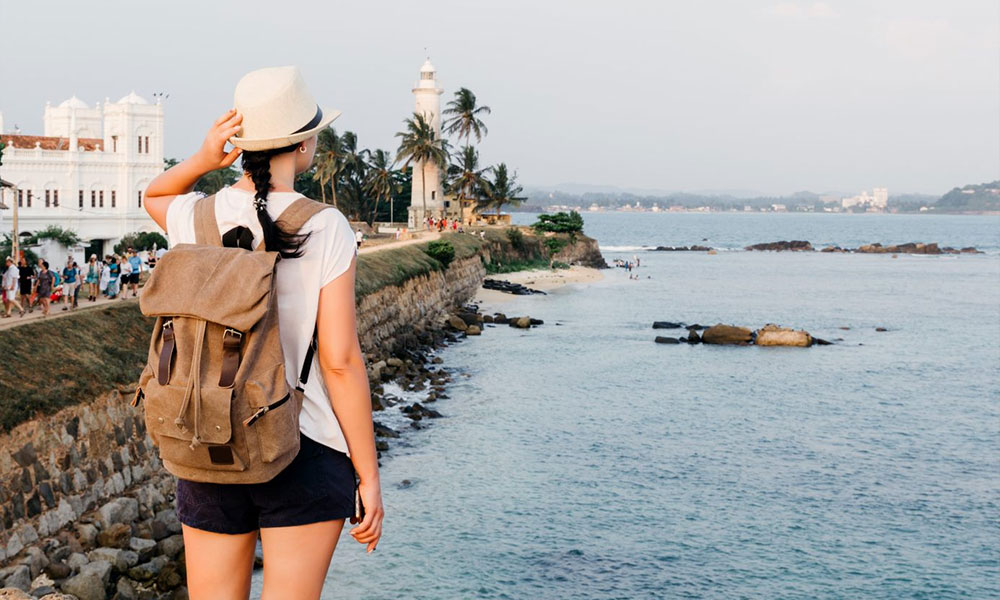 Unawatuna and Galle
Unawatuna Beach is one of the most beautiful beaches in Sri Lanka! While every other beach is known for the happening life, Unawatuna beach is rather laid back and relaxing! It is spending an afternoon sunbathing with your favourite drink kind of place! While you are here, visit the famous peace pagoda settled on a small hilltop nearby or hire a glass-bottom boat and venture into the sea to gaze at the abundant marine life. Galle, located on the southwestern coast of Sri Lanka, is not only famous for its majestic Dutch Fortress but also for some of the awesome beaches around and Unawatuna Beach is one of them. If you want to experience scuba diving, head to Hikkaduwa beach to explore the vibrant marine life of Sri Lanka. Everything about Galle is picturesque and appealing. The magnificent lighthouse is one of the best places to visit in Galle. It is undoubtedly one of the most amazing places to visit on your trip to charming Sri Lanka.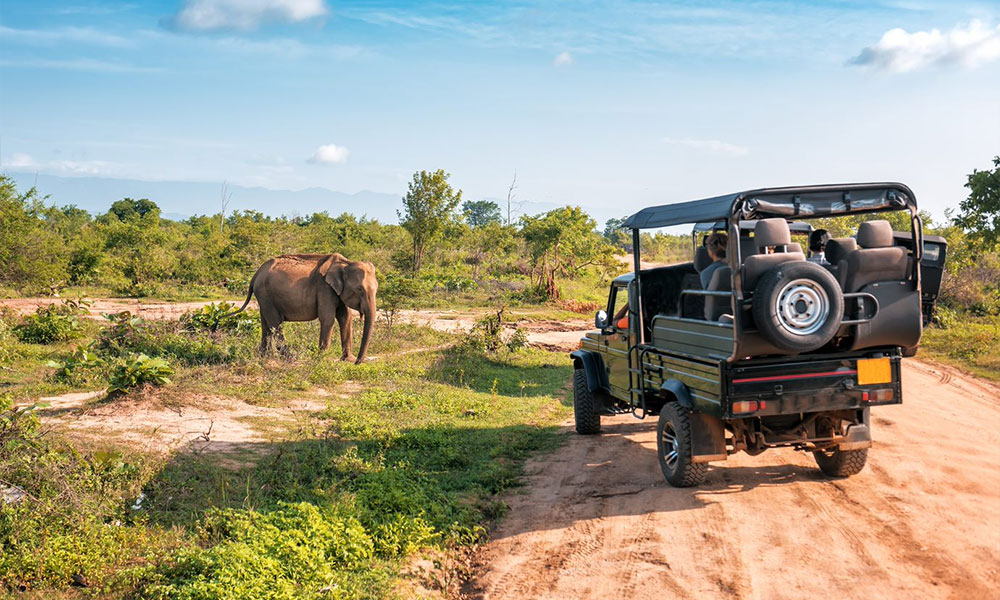 National Parks of Sri Lanka
Most of the island of Sri Lanka is made of national parks and reserves. Some of the top national parks to visit in Sri Lanka are, Yala National Park, easily reachable via Haputale, Ella, Kandy, and Colombo. The adventure Jungle jeep safari might let you spot elephants and leopards! Kaudulla National Park promises an ultimate safari experience through the lush forest, which is the migration route for elephants. Also, visit Wilpattu National Park, Minneriya National Park, and UdaWalawe National Park famous for spotting elephants, buffaloes, spotted and sambhur deer, crocodiles, macaque, and langur monkeys.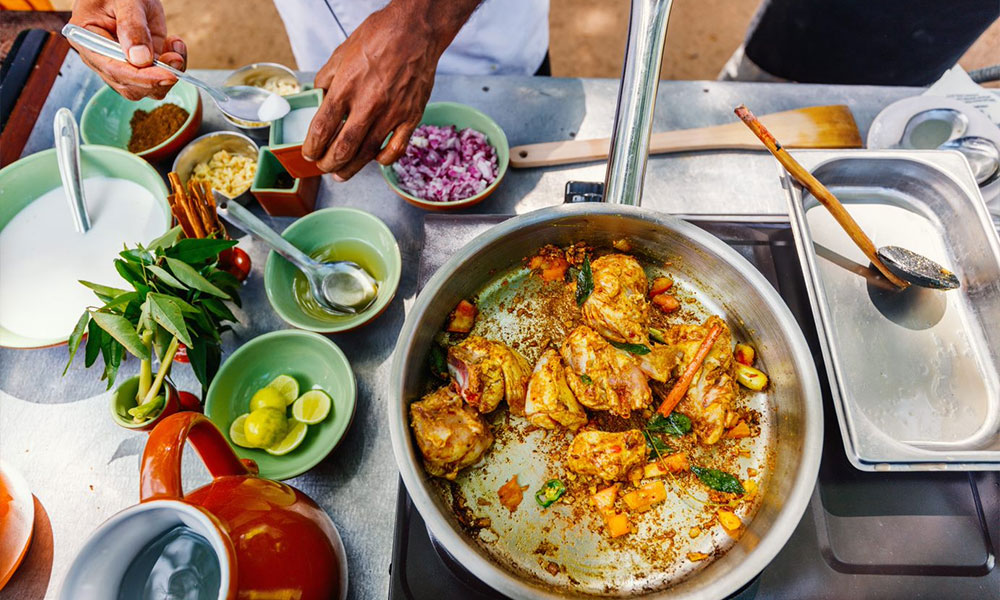 Best dishes to eat in Sri Lanka
Locally grown tropical fruit and fresh seafood, the cuisine of Sri Lanka is a treat to your soul. Everything, from curries to sambols and chutneys, coconut is Omni-present! Rice and curry, the staple food in Sri Lanka are a must-try. Kotturotty, a classic street food, is chopped rotty, (or roti), a fine, doughy pancake, stir-fried with vegetables, meat, or egg will make you go yummy! Pittu will also treat your taste buds. It is a combination of flour and grated coconut, steamed in a cylindrical bamboo mould – resembling coarse couscous. Can be sweet (served with ghee and sugar), or savoury, such as with mutton curry.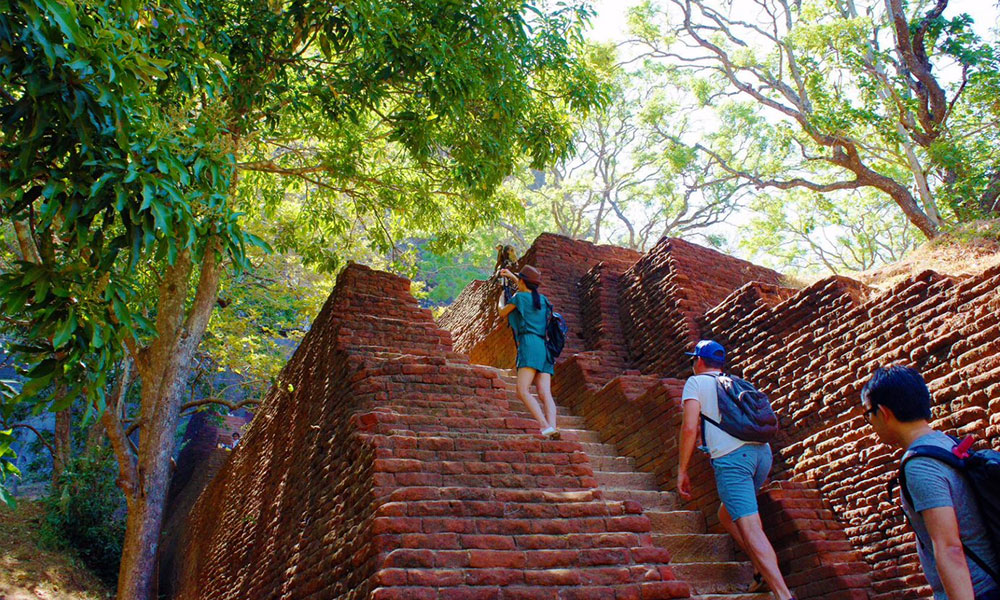 Best time to travel to Sri Lanka
It may sound bizarre but Sri Lanka is one country that can visit all-year-round. Although, the best time to go to Sri Lanka is between December and mid-April, which is considered to be the peak season, any time of the year is doable!