A kaleidoscope of diverse cultures, religions, traditions, architecture, cuisines, and landscapes; India tour is becoming an excellent destination for vacations. The pleasure of your vacation gets two-fold if it is coupled with opulence and luxury. From trains and cruises to spas and meditation centers, India provides you countless options to spend a significant luxury holiday in India.
Here is a list sharing a few ideas for luxury vacations in India.
Luxury Train Tours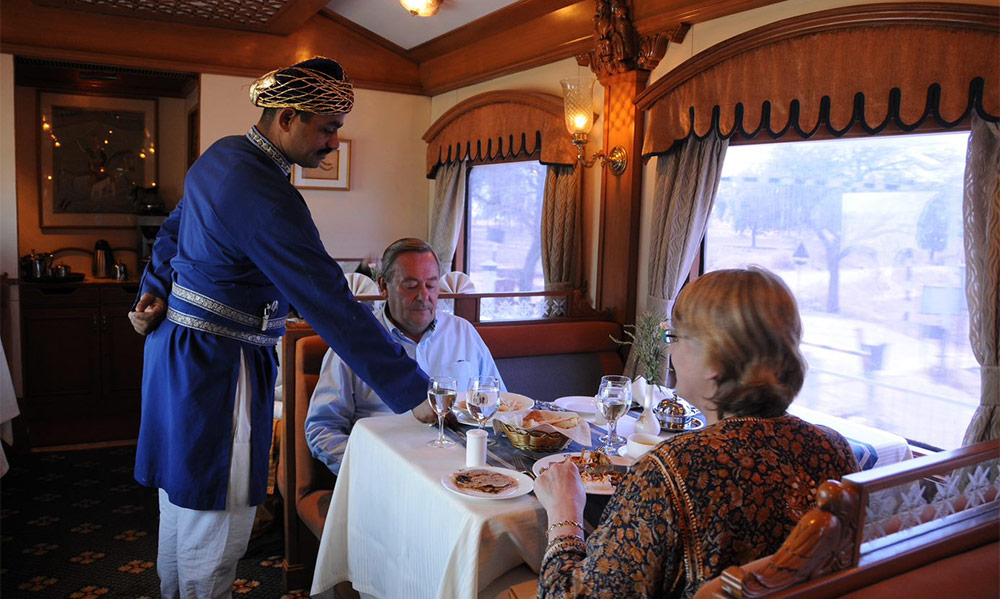 Tours through trains in India offer endurance and exceptional experience of traversing some of the fascinating destinations of India, which is a truly royal style. Some trains in India are uniquely designed to give a sensation of opulence. With elegant interiors, the comfort of grand suites, sculpted wooden furniture, and world-class service on board, the luxury train journeys in India are sure to take you in the days of the 'Maharajas'. Here we share a list of 5 best trains that you can pick from, for your next luxury vacation in India.
• The Royal Rajasthan on Wheels – Covers the regions of Rajasthan, Varanasi, Khajuraho, and Agra.
• Maharaja's Express – Travels through Rajasthan, Delhi and Agra.
• Palace on Wheels–Takes you through Agra and Rajasthan.
• Deccan Odyssey – Covers Maharashtra, Hyderabad and Hampi.
• The Golden Chariot–Covers the districts of Karnataka and Goa.
Luxury Cruise Tours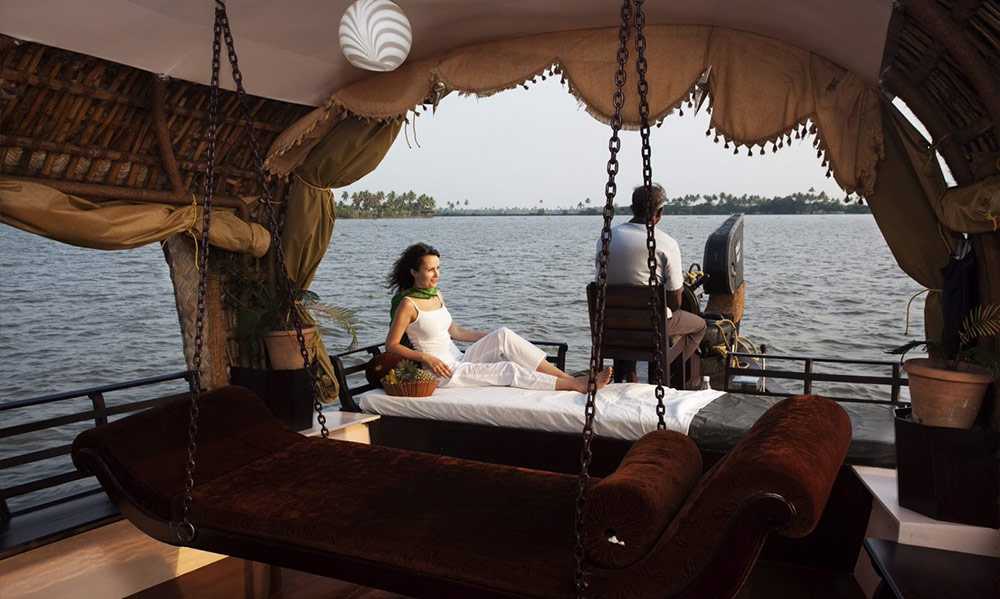 Luxury tours to India also include cruise tours that provide you with an opportunity to discover the stunning coastline and fascinating beaches of India in a very unique way. Cruising across the coasts, while you explore the obscure gems of India and immerse yourself in the exquisite vistas of the landscape around – all blended with the convenience and excitement of the cruise boat, the adventure is indefinable in words. From discovering the hidden islands and beaches to traversing the wilderness of lush forests to soaking yourself in the age-old history of the excellent world heritage sites, cruise tours are the best way to witness the beauty of India. Here is a list of some great luxury cruise tours in India.
• Luxury cruise to Sunderbans
• Luxury cruise in Kerala Backwaters
• Luxury cruise on the Brahmaputra
Luxury Heritage Tours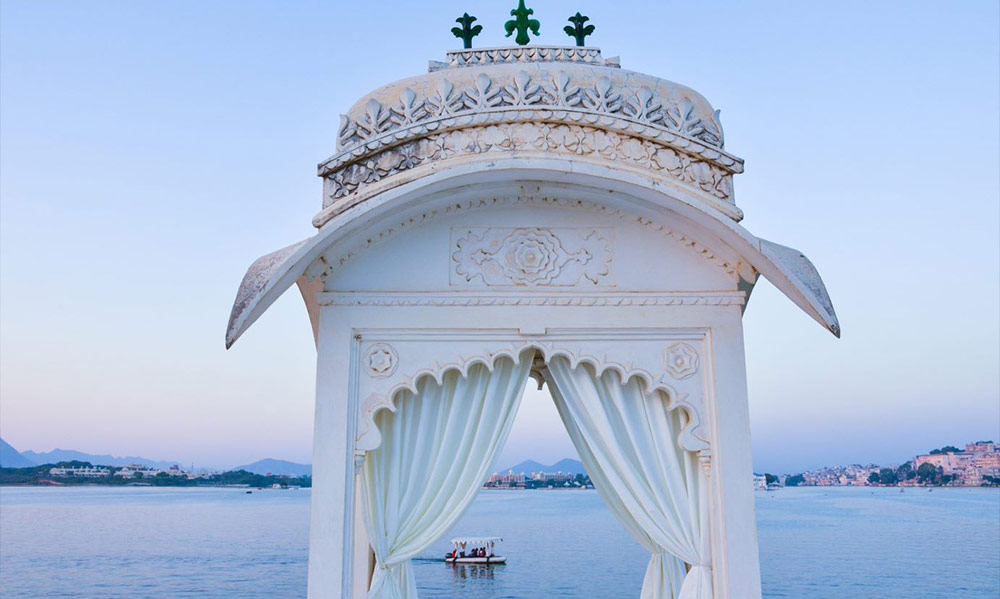 Many majestic forts and palaces in India, which previously used to be the residents of the yesteryear 'Maharajas' have been transformed into boutique hotels. The luxury heritage tours in India allow both, Indians and international tourists to get a sight of the magnificent Indian legacy and a feel of elegance and richness of the past era. A stay in these heritage hotels is sure to give you an unforgettable experience of one of the most pleasurable and comfortable stays in India. Most of the heritage hotels are established in and around Rajasthan. Some of the famous ones listed below.
• Umaid Bhawan Palace, Jodhpur
• Lake Palace, Udaipur
• Rambagh Palace, Jaipur
• Laxmi Vilas Palace, Bikaner
Luxury Spa and Ayurveda Tours
Ayurveda is an archaic Indian system of medication that makes use of natural herbs to treat a person's body, mind, and soul. The aromatic essential oils used in the Ayurvedic massages provide relief from both, mental and physical illnesses such as muscle injuries, stress, and sprains. With its Ayurvedic origins, India is increasingly taking up as a hot destination for Ayurveda and spa tourism.
A holiday in India coupled with a spa and Ayurveda tour, is certain to help you overcome the stress of your restless schedules. With these Ayurveda tours in India, you are compelled to get the world-class therapeutic massages at some of the prominent spa and Ayurveda resorts that are mostly situated amidst serene settings of Uttarakhand and Kerala.
Luxury Spiritual Tours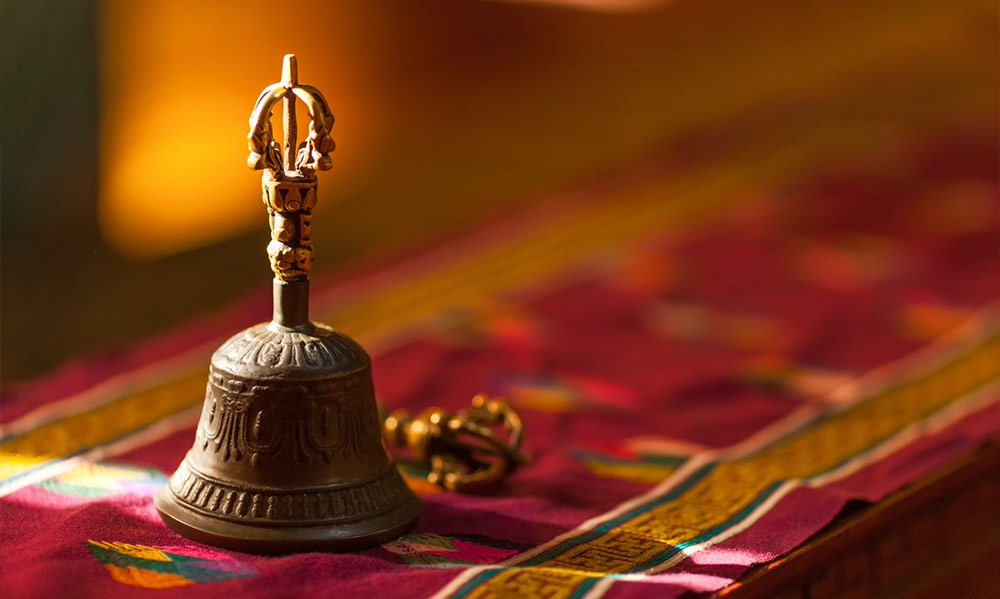 The spiritual tours in India help you get penetration into the several cultures and faiths of India. Be it the evening Aarti on the shores of the River Ganga in Varanasi and Haridwar; the recitation of Buddhist chants by the monks at Buddhist monasteries in Bodhgaya Ladakh, North East, and Himachal; the chanting of hymns at the Golden Temple in Amritsar; the morning and night celebrations by the temple priests in temples of South India, or the grand parades of the temple festivals in Western and Southern parts of India.
All these assorted experiences will unfailingly bring out to you, the diverse facets of cultural diversity in India. These luxury spiritual tours make sure you get the most luxurious and royal treatments that cover complimentary de-stress and detoxification programs, stays in high-end resorts, and local sight-seeing.
Luxury Wildlife Safari Tours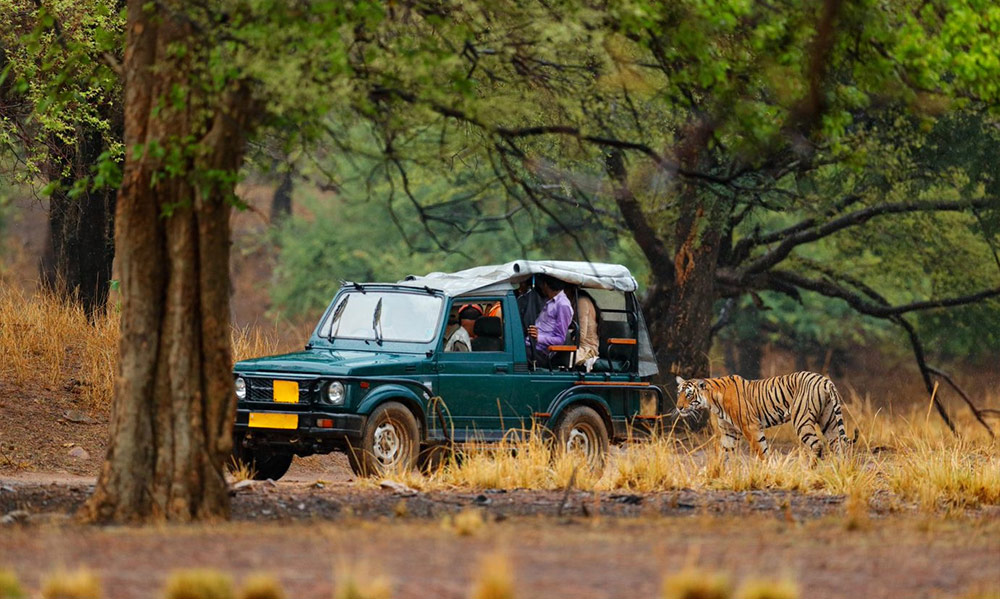 India is home to countless national parks and wildlife sanctuaries overflowing with a huge variety of flora and fauna. The wildlife safari tours enable nature lovers to get a sneak peek into the several wildlife of India, coupled with comfort and opulence. Indulge in wildlife photography, exhilarating game viewing, jungle walks, and open jeep safaris, exploring the wilderness of dense jungles. You can also leopards, spot tigers, Asian elephants, sloth bears, deer, and other exceptional species of wild animals. Enjoy beautiful evenings in boutique resorts, treehouse or tent house accommodations, most of which are placed in the heart of the thick forest reserves. Some of the top wildlife sanctuaries that must be added in your itinerary of a luxury wildlife tour are listed below.
• Ranthambore National Park, Rajasthan
• Corbett National Park, Uttarakhand
• Bandipur National Park, Karnataka
• Bandhavgarh National Park, Madhya Pradesh
• Kanha National Park, Madhya Pradesh
• Kaziranga National Park, Assam
Luxury Beach Tours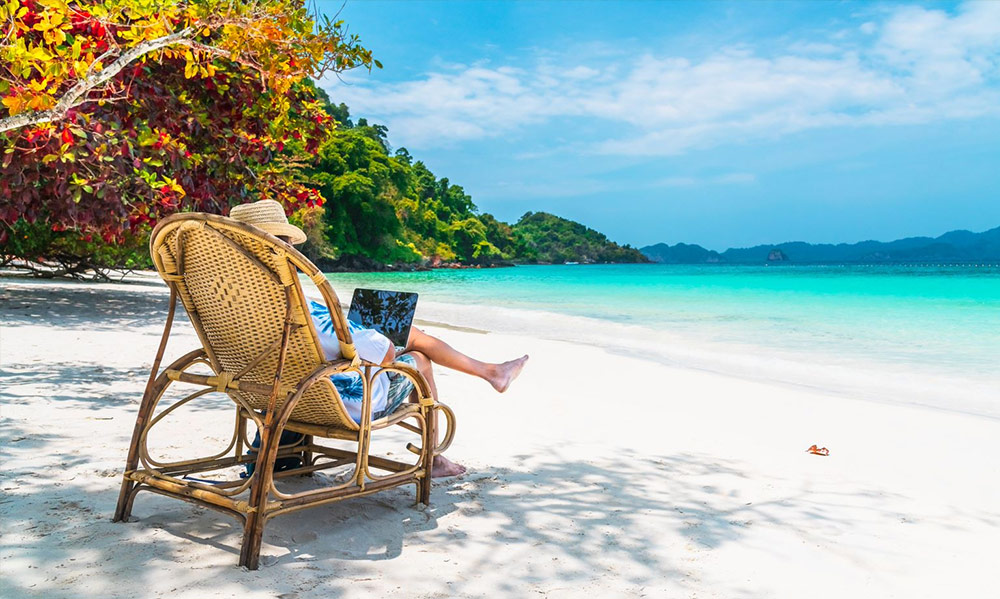 India contributes to some of the most exquisite beaches and beach resorts in the world, allowing you to spend an unforgettable, relaxed and world-class holiday away from the hectic routine of your lives. From white sandy and peaceful beaches in Diu to bustling shores of Goa to romantic and charming beaches of Andaman – you can choose any destination for your leisure beach holiday in India.
Spend quality time relaxing under the shades of the palm trees, immerse yourself in crystal clear waters of the golden coastline, luxuriate in an infinite number of enthralling water-sports activities, dance to the beats of EDM in a happening beach party or immerse yourself in the scenery of the sun setting - and above all, you can have a pleasant stay at a 5 or 4-star beach resort with spa wellness treatments and yoga sessions as a complement to your package.
Luxury Yoga and Meditation Tours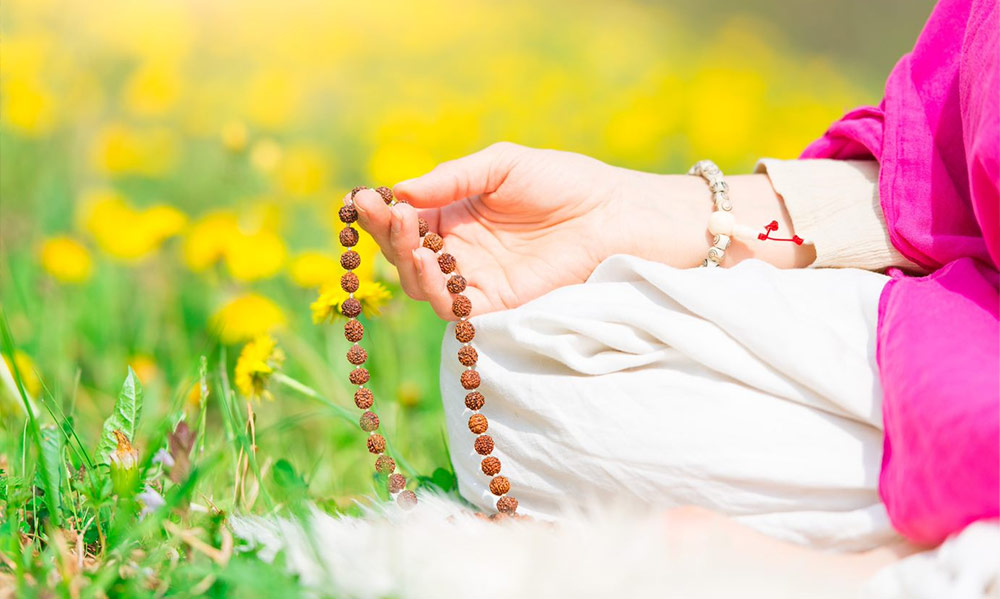 India has always been a hub of antiquated practices of yoga and meditation. With its world-class yoga retreat and wellness centers, India is an ideal destination for holiday, especially if you're looking for self-discovery, spiritual renewal, and an exit from the hectic monotonic life. Numerous luxury yoga and meditation tours are planned in India across different locations – depending on your preference of location, you can hit a suitable tour.
With premium yoga tours, you are guaranteed of the quality of stay and assistance provided in the yoga retreat centers. Most of the yoga retreat and wellness centers are positioned amidst pristine locations of Himalayas and beaches to help you get rejuvenated and find a feeling of inner peace.
Luxury Art & Architecture Tours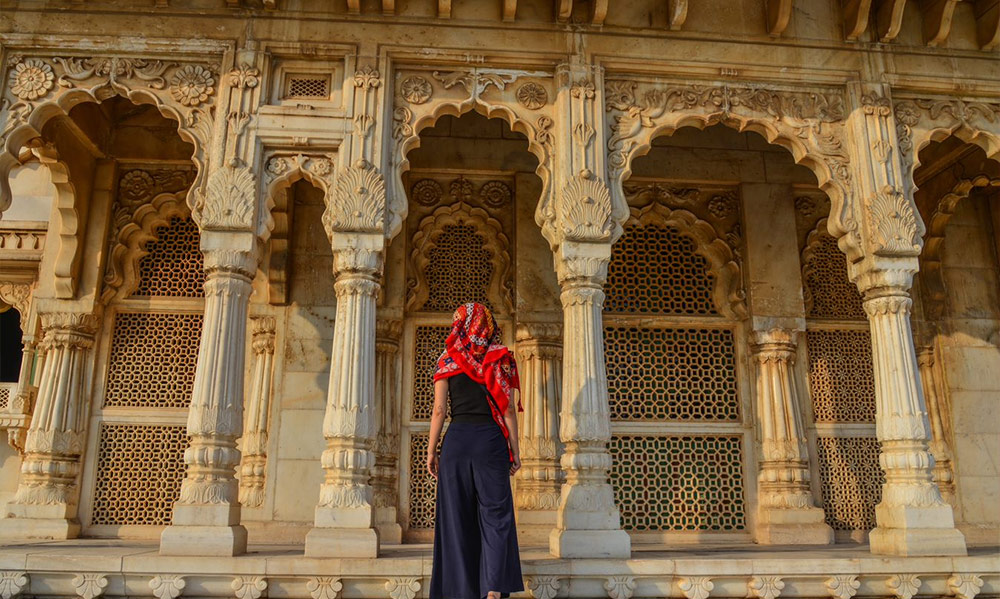 Art and architecture tours to India give you an insight into the architectural treasures of India; become the cynosure of the world's eyes. From masterpieces boasting Mughal style of structure in Agra to extensive forts and palaces with elegant décor and lush gardens bragging a Rajput style of architecture in Jaipur, Jaisalmer, and Jodhpur. From intricately designed step wells of Gujarat to temples with jaw-dropping carvings in Ajanta & Ellora, Khajuraho, Hampi, and Southern parts of India – the list is infinite.
The leisure architecture tours give you a combined benefit of having at your service, skilled and knowledgable guides who can explain to you every aspect of these historic sites.
Luxury Eco-friendly Tours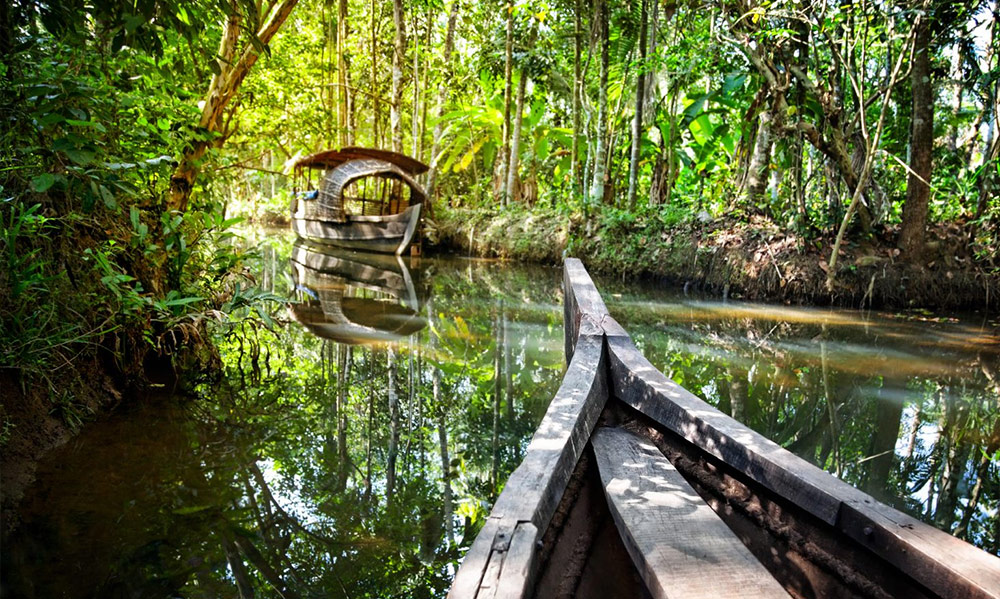 The best tour to renew our mind and soul with a delightful environment means Eco-friendly tours. Nowadays, most of the tourists are planning to discover nature and its attractions with these. And without any doubt, we can assume that Ecotourism is the best luxury travel experience for everyone.
In this choice of tour, India is on the top position on the list with many other places. Several places in India with stunning waterfalls, hill stations, valleys, greenery landscapes, etc., allure tourists to snuggle in nature presence.