According to Mark Twain, "India" is the cradle of the human race, the birthplace of human speech, the mother of history, the grandmother of legend, and the great grandmother of tradition. Our most valuable and most instructive materials in the history of man are treasured up in India only."
Only a few countries in the world carve such a deep, lasting impression on the first-time traveler as India does. Resting upon layers upon layers of history, there is maybe no other country on Earth that is house to such distinguished contrasts as India is. India encumbers the senses with its dissonance of sounds, its vibrating colors, and its sharp contradictions. A trip to India is full of wonderful but one thing's certain: you won't return home quite the same after the adventure!
All You Need to Know About Travel to India
Here's a complete India travel guide for our audience those have India exploration in their bucket-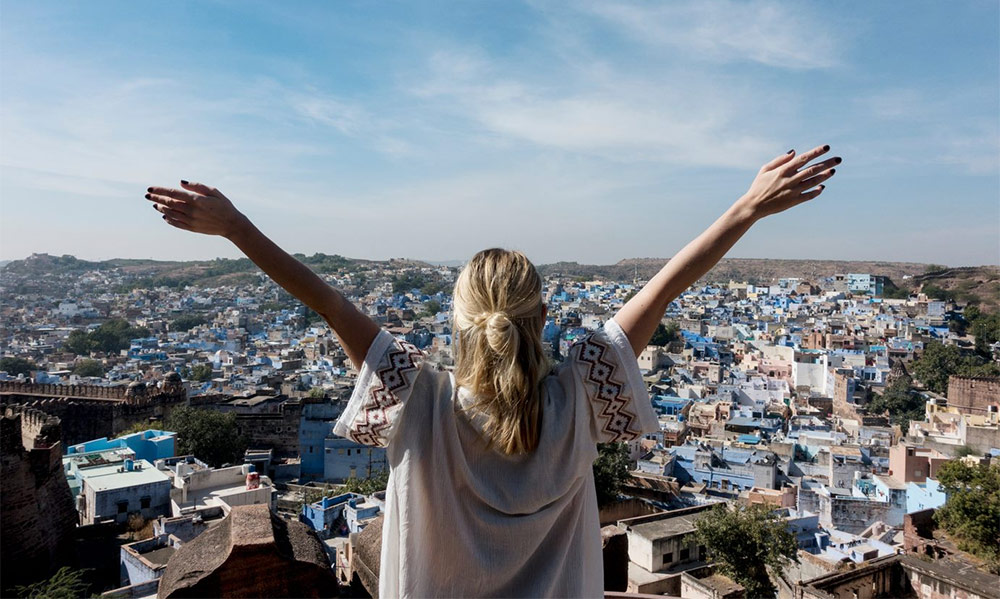 It's Budget-Friendly
The cost of traveling in India is very economical, and according to researchers, India ranks 10th for its competitive prices. You can smoothly afford all the luxury in India because the eating cost, accommodation, and hogging around is relatively inexpensive.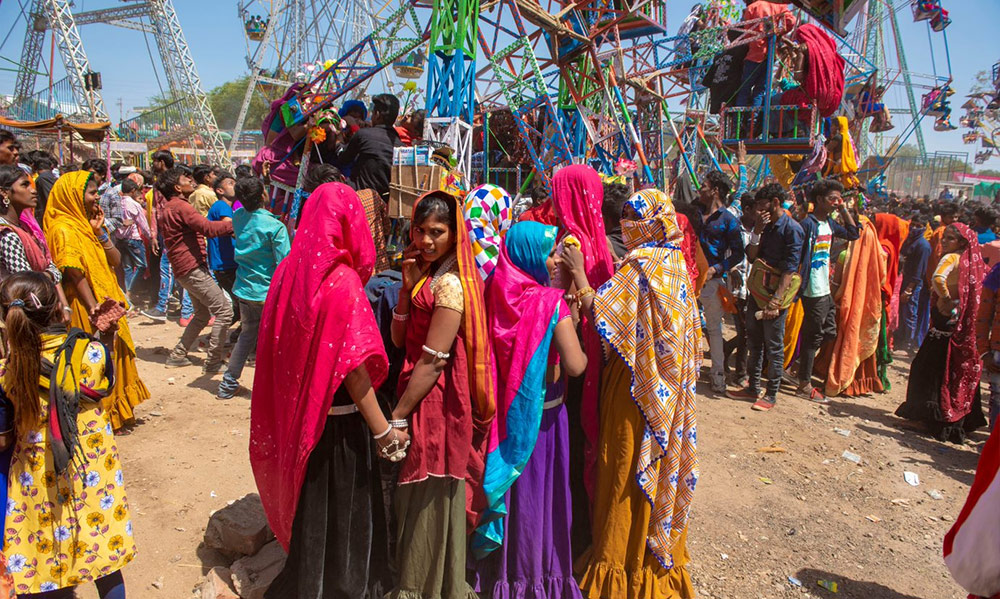 People
The local people in India, especially in rural areas, are some of the most generous and most hospitable people you would encounter when you travel to India. Whether you are welcomed into a local's home for a traditional feast or just simply roam the streets and meet children playing, you'll surely be impressed by the warmth of the locals.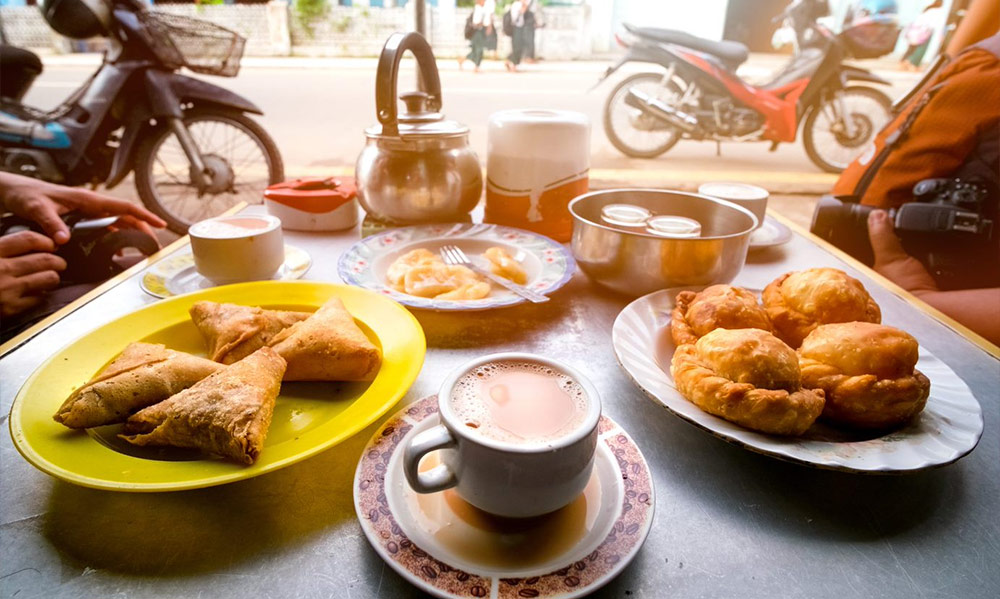 The Food
The food solely is the reason suitable to travel to India. Being a traveler, you may taste the most delicious food. Indians take their food very sincerely and the menu, just like the country itself, is astonishingly diverse.
In the North, you'll taste loads of thick, creamy curries that are slightly spicy. This involves parathas, mutton rogan josh, and tandoori chicken. The food in the north is profoundly inspired by Persian and Mughlai styles of cooking. Southern Indian cuisine is generally characterized by the use of ingredients such as seafood, coconut, and rice and is spicier than food in the north. Dishes like masala dosas and fish coconut curries should surely be your favorites, the moment you'll taste it. Vegetarians are also well provided for in India, due to the large proportion of Hindus who are vegetarian.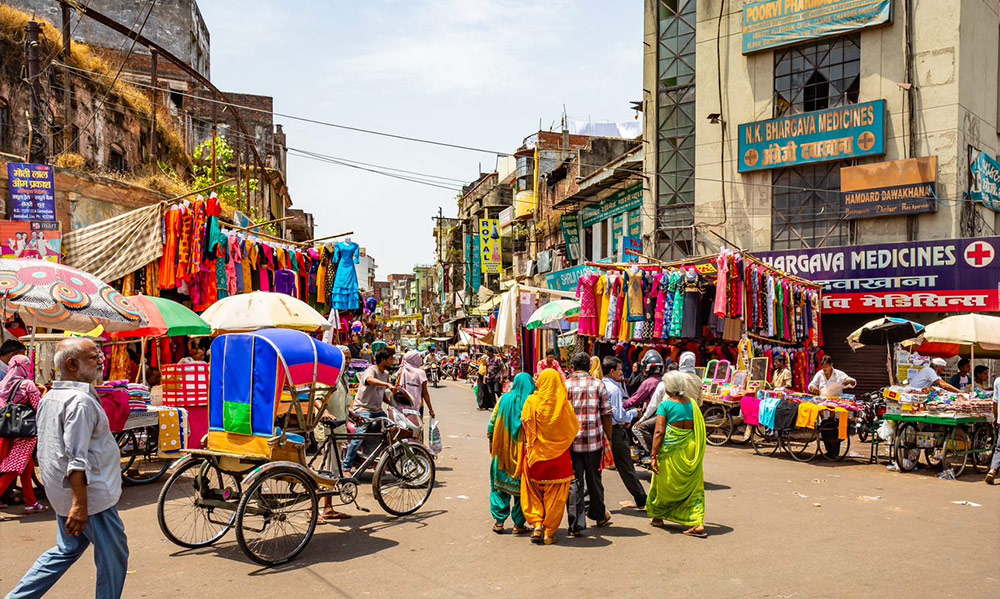 The Chaos
Espousing chaos is an essential part of any trip to India! There will be countless crowded streets, traffic jams, delays, constant honking of horns, moving motorbikes and rickshaws, and many intrusions of personal space. Mastering to relax, going with the flow and being at harmony with things appearing on 'Indian time' will expedite a much deeper understanding of the nation and culture.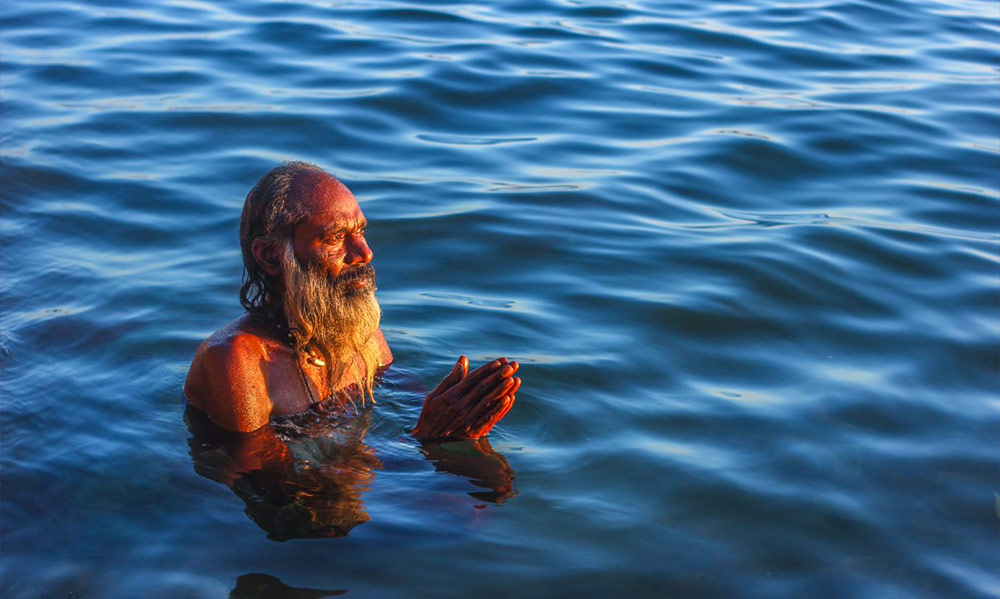 Religion and Spirituality
Religion and spirituality are intricately woven with everyday life in India. India is home to all of the important religions of the world and is the country of Hinduism, Jainism, Buddhism, and Sikhism. Discerning the local people interlocking in their daily routines is a profoundly special experience. Many people also come to India to find holiness, practice yoga, or revisit a meditation retreat in an ashram.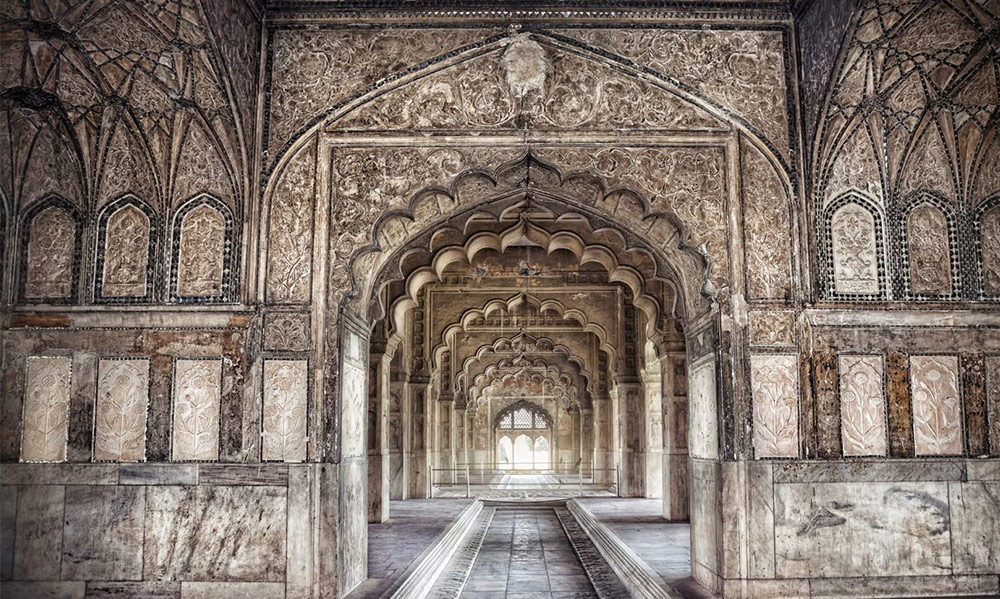 The Unique Architecture and the History
India is an exceptionally attractive and architecturally assorted country filled with palaces, mosques, forts, temples, monuments, and ancient demolitions. A dwelling to the world's most magnificent civilization, the architecture of India is rooted in its antiquity, religion, and culture. Architectural styles have grown under the leadership of countless regimes as well as the colonial era. There are currently 32 UNESCO World Heritage-listed sites across the country, making India a wealth trove for history buffs and design lovers.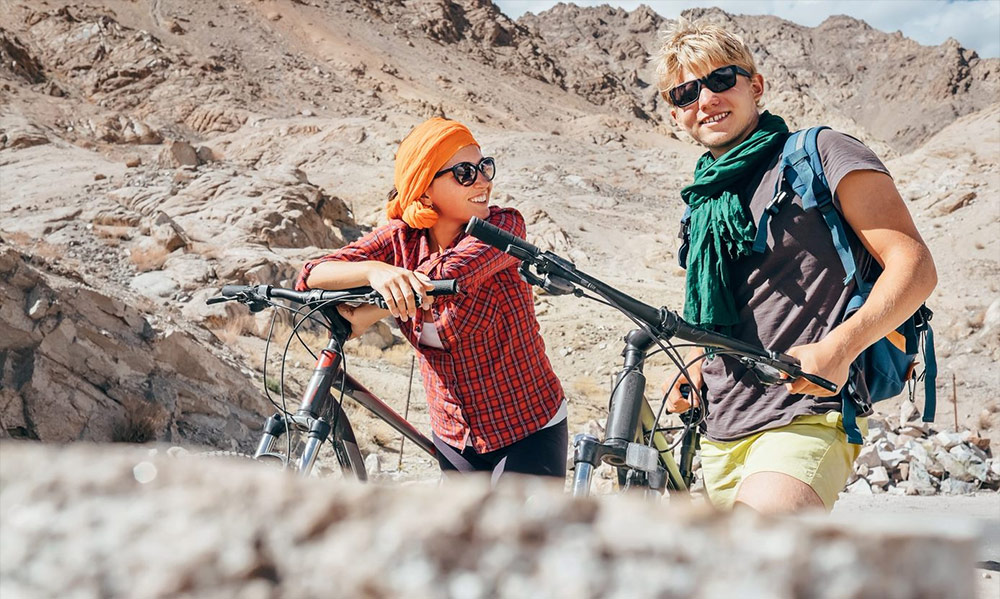 The Adventure
No matter where you travel to in India, a strong sense of adventure chases you wherever you go. Whether you're trekking snow-capped mountains in the north, riding around the shores of Goa on a bike, striving to spot Bengal tigers and Indian elephants in the wild, or even just driving the chaotic streets of Delhi, traveling to India is an unforgettable adventure!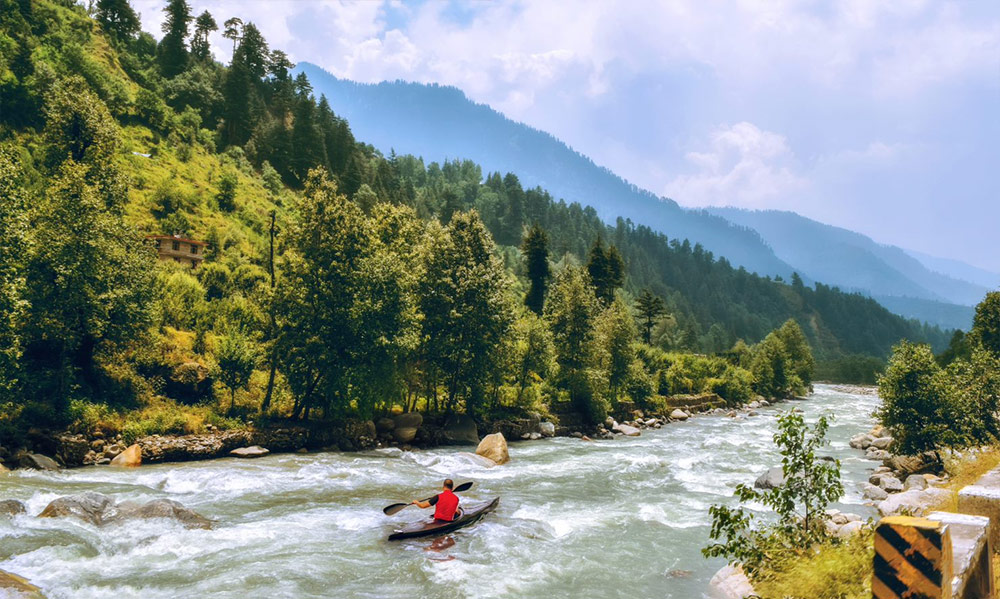 The Natural Paradise
For all nature lovers, many experts recommend to explore India and the tour will guide you directly into the lap of nature. From north to south and east to west, India is bestowed with natural beauty in abundance. Just travel, traverse, and repeat.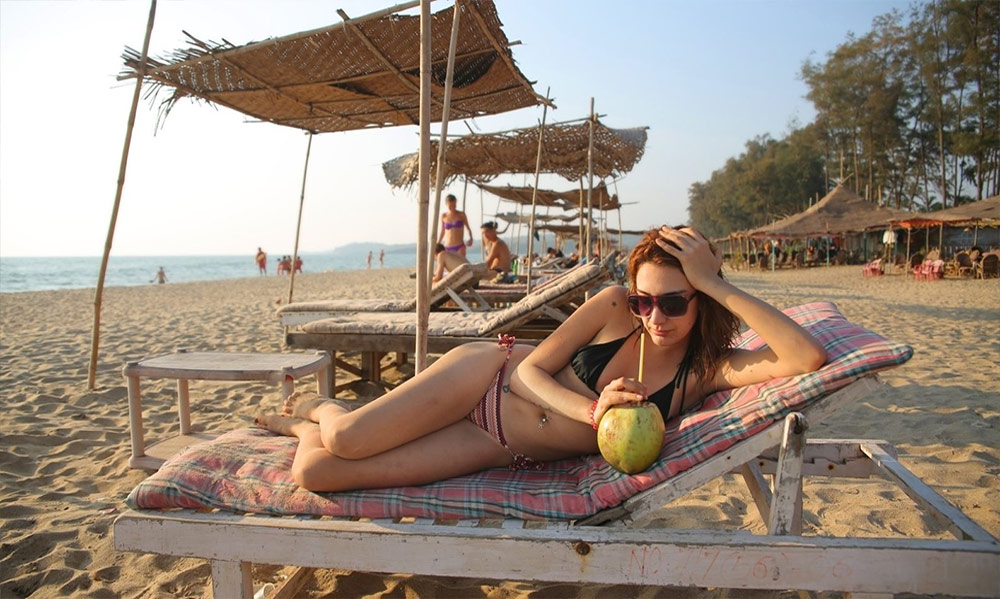 Best Hospitality
This is the most pleasantest part of India. Warm hospitality and personalized service is a typical traits of Indians not only in the country but across the globe. The most high-grade class hospitality in India is what tourists love and look ahead to every time they visit India.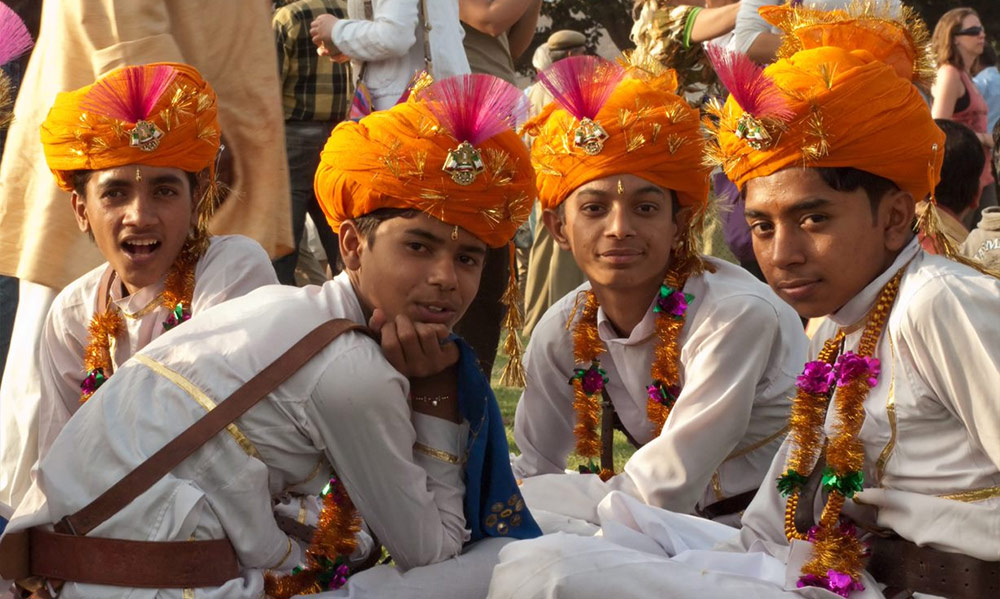 The Land of Countless Festivals
Unity in diversity is absolutely a blessing for India. It not only empowers people to enjoy year-round celebrations but also adds brightness to everyone's life. Festivals in India are limitless and one of the significant aspects that drives tourism as well.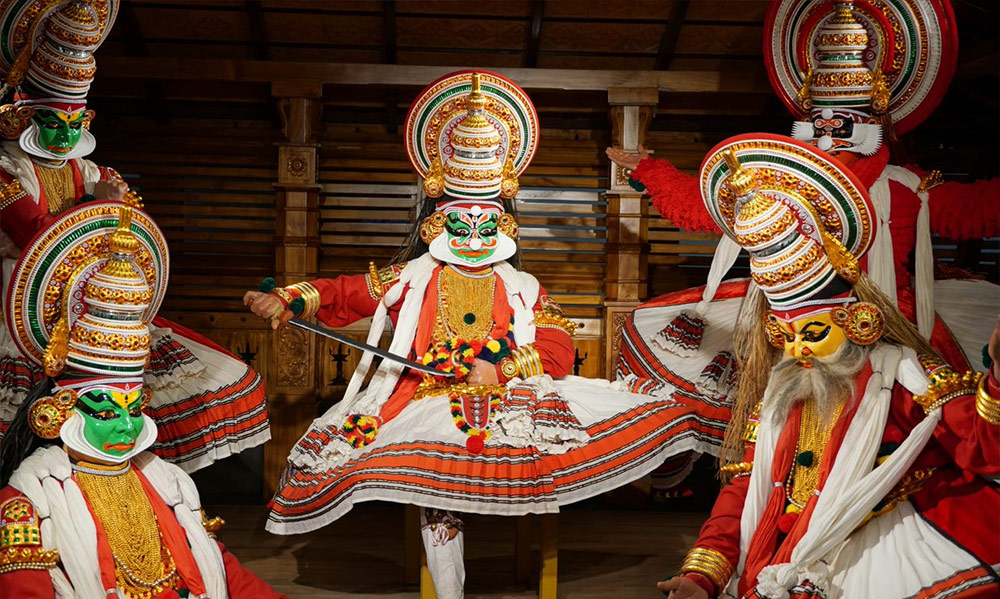 The Art Lies in its Heart
Indian expertise requires no introduction. Land of Bharatnatyam, Kuchipudi, Kathakali, Theatre, Drama, etc, and the performing art form is in the heart and soul of India that accompanies recognition to the country on a national and global level.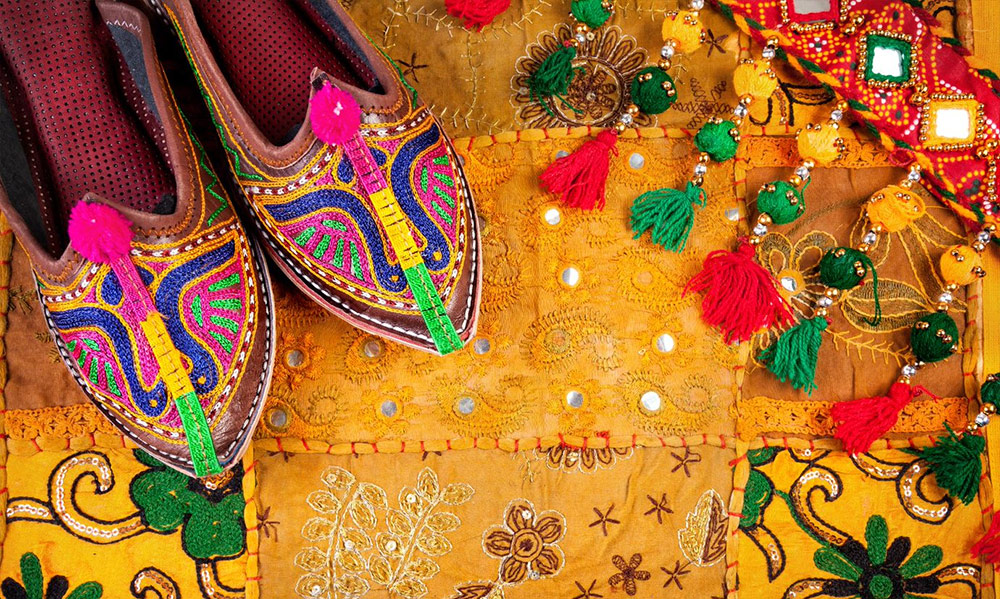 Hub for Shopaholic
Shopaholics will discover pieces of heaven in India anywhere they go. From grand malls to bustling marketplaces, India contributes anything and everything to travelers in the form of vivid, crowded, and best markets.
What do you need to Pack while Traveling to India?
India has become very advance and you can get everything. However, there are some items, which are either hard to find, or costly, or don't fit.
If you want to backpack India route, throw out all the rules you regularly follow. Here's what you really need for a pleasant trip through the subcontinent.
1. Carry Long Sleeves Clothes to Beat the Heat
Backpacking India solo female seems to be counter-intuitive, but lightweight, long sleeves do a great job, protecting from sun and heat than short sleeves or tank tops. Carry a button-down shirt in your backpack as well that will help you instantly change before entering the temples in India.
2. Loose-Fitting and Breathable Clothing
Forget about skinny jeans, it's more comfortable to wear long dresses, loose-fitting pants, and thin t-shirts. Want to shop? Kurtas for men and women are notably easy to purchase, ultra-affordable, and comfortable. When you'll land in India, you'll notice lots of women all over the country wearing a variety of colors and styles over leggings, and most men wearing over jeans or khakis. For women, we recommend bringing breathable yoga leggings and don under long t-shirts or tunics.
3. Try to Wear Simple Clothes
Long skirts or pants accompanying modest tops will combine in far more, and are expected when visiting temples. Remember, both men and women need to cover their arms and knees. Besides, if you are touring a Jain temple, no leather is allowed.
4. Scarf
Carry two scarves with you. There will be times when you'll want to wrap it around your arms or shoulders to visit temples and other times when it comes convenient as a drape for cool nights, or even to loosely put over your face during rides in dust or smog.
5. Comfortable Shoes
If you'll be exploring rural areas of India, cow dung is everywhere and you'll likely be climbing stone ruins at some point. Carry any dark-colored sneakers, which are comfortable. Carry a pair of strong flip-flops or Birkenstocks for smaller walks or seaside towns or days when there are temple visits.
6. Train kit
If you're on a trip to India and don't ride on the train, you're doing it wrong. It's an extraordinary and social experience, but one that needs a bit of pre-planning. Bring a small bag of toilet paper, toiletries, wet wipes, hand sanitizer, and snacks.
7. Electronics
It is important to carry a portable charger, particularly for long bus rides. Extra camera batteries, as it's more difficult to search for them in India than it is backing home. Remember to carry a plug adapter and even an additional phone charging cord.
8. Bug Spray
Depending on the state and time of year, mosquitoes can range from small problem to serious problems. Bug spray is a necessity when outdoors!
9. Carry Beauty Essentials
Apply liberally as the fog often conceals the warmth of the sun. Manage expectations and India is charming. There's no continuous hot water at all times of the day. Even if the water is hot, there might not be sufficient for a full hair wash. Dry shampoo is your top beauty friend.
10. Medication
Periodically consult your travel doctor before a trip to assure you have the right vaccines and any required emergency medication or asthma inhalers. Also, over-the-counter solutions for Delhi belly, headaches, and rehydration powder near case of dehydration.
11. Neck Wallet
You will surely need a passport and visa for India travel but we suggest you get a neck wallet for your passport and other essential documents. In this way, you can secure your credit cards, money, and relevant travel documents under your shirt so that your wallet is in your pocket. You can protect your documents accordingly.
12. Carry Books
While discovering primeval ruins or grand palaces, there will be downtime on trains and business. In such matters, a good book is a great companion.
13. Snack Bag
Rather than purchasing snacks, carry a few snacks like crackers or chips and a strong spork to ensure you've utensils if a sudden street food craving arrives.
14. Water Bottle
Plastic is a worldwide problem, and you'll mainly notice it in trash deposits in India. There are various locations and hotels where you can refill a water bottle – your guide will let you know the most secure source for drinking water.
A Quick Packing List:
• 1 maxi dress
• 1 long skirt (to cover knees)
• 1 pair of loose or khaki pants for men and women
• 1 cotton button-down shirt, long sleeve
• 3 shirts
• 1 tank top
2 tunics
1-2 pairs of leggings/yoga pants
5 pairs of quick-dry socks
2 scarves
1 bathing suit
1 hoodie or lightweight sweater
1 pair flip flops or walking sandals
1 pair of sneakers
1 pair of shorts for exploring beaches
Medicines and vaccines
Most Popular Tour Packages India - Top 10 India Tours
Golden Triangle Tour
Covering the three most significant travel destinations - Delhi, Agra, and Jaipur, this travel package encompasses diverse perspectives within its brief outline. Due to its compact framework, the Golden Triangle Tour has garnered immense popularity among tourists from different parts of the world, making it doubtlessly the most fascinating vacation that can be experienced in this tropical country.
Colors of Rajasthan
This Rajasthan cultural Tour lets you foresee all of these in a remarkable way. Mandawa is famous for its fresco paintings and old Havelis, Bikaner, is famous for its palaces, Sam sand dunes, magnificent fort, camel safaris, and unique culture, Jaisalmer, is well known for its Golden Fort and Sam sand dunes, Luni, is known for Chanwa Fort.
Impressions of India
Each part of India tours let you find some of the magnificent monuments and heritages like ancient elegant palaces, terrific temple, extraordinary Havelis, garrisons, implausible forts, antique mansions, etc. There is no more picturesque destination on Earth.
Best of Kerala Tour
Exotic Kerala, also known as God's own country, is endowed with a natural charm. Thousands of travelers take a tour of this state every year in search of mental peace, beaches, backwater cruises, and Ayurvedic treatment.
India and Nepal Tour
Golden Triangle with Nepal tour package which covers the three most visited cities of this country Delhi, Agra and Jaipur and the capital city of Nepal - Kathmandu. This tour package will leave you to mesmerize with the region's rich cultural heritage and monuments.
Exotic South India Tour
Explore the exotic beauty of the southern region of India with South India Exotic Tour as it attracts numerous tourists and vacationers throughout the year. South India Exotic Tour itinerary will take you to the south India terrific temples tour to the stone fixed temples of Mahabalipuram, Trichy, and Madurai in Tamil Nadu which portrays some the greatest ambitious and nuances of the Hindu mythology.
Golden Triangle with Varanasi
India is well known for its religions, unique art & culture, a glorious past and blend of tradition, crowded with temples, and many more worth seeing places. A Golden Triangle Tour package will give you the golden opportunity to experience this spectacular and incredible journey of north India.
Tiger Tour of India
India is reputed to be the home to the finest game parks and tiger reserves, which offer a stunning array of wildlife. India wildlife tour provides an excellent opportunity to witness some of the well-known national parks and tiger reserves.
Leh Ladakh Tour
Ladakh holidays are dream come true for many travelers! No matter whether you are lonely or traveling with your flock of peers, Leh Ladakh is an ultimate place for adventure seekers. Nestled in the "Mecca" hills, Ladakh tour packages have so many things to offer. Be it trekking in the Himalayas, Indus rafting and road trip or bike trip, Holidays in Ladakh gets you high on excitement.
Golden Triangle with Goa
Delhi, Agra, and Jaipur are an amalgamation connection of past, present, and future. The Tour brings you to these three historical and cultural wonders of the region. Enjoy your tour with world-famous heritage monuments of Delhi, Agra, and Jaipur and at the end of the tour we invite you to relax in Goa with its golden sand beaches
What are the Best Things to do in India?
Cooking Class in Delhi
Enjoy lunch with a local Indian family. Here, the guests will also get the opportunity to interact with the family and know them. It will also include a brief introduction to Indian Herbs and a cooking class. Along with the information about herbs, the guests will also learn traditional Indian cooking methods. We will demonstrate the preparation of Indian meal, in which you can take part and enjoy this cooked meal for lunch.
Rickshaw Ride in Old Delhi
Enjoy the Rickshaw Ride (Paddy cab) around Jama Masjid. We will ride on a rickshaw through the narrow streets of Old Delhi. The humble cycle rickshaw is not only the common man's beast of burden but also generates a considerable amount of employment.
In an age, where our cities are beset by the pollution menace of automobiles, cycle-rickshaw is the best alternative and the only viable option for a short-haul."
Bishnoi Jeep Safari in Jodhpur
Enjoy a Jeep safari to the Bishnoi villages of Rajasthan. The Bishnoi community is famous for its rich and traditional Rajasthani life. The people from this community are deep-rooted to nature and love animals that move freely around the place in abundance, protected by "Bishnois" Protectors of wildlife and tree...
We will take you in jeeps, to the Bishnoi villages in order to witness local handicrafts, shoemakers, pottery, hand weaving, etc. Also, you will see men in their traditional attires, and women adorning their ancestral silver jewelry. As the surrounding area, is a natural habitat of wildlife, you may get an opportunity to watch and photograph wildlife like, blackbuck, chinkaras, peacock, etc.
Sam Sand Dunes Camel Ride in Jaisalmer
The highlight of this activity is, visiting the Sam Sand Dunes located around 40 km from Jaisalmer. Explore the Sand Dunes on a camel's back and witness the spectacular sunset behind the Golden Desert & let the place itself take you to its mesmerizing heights.
Sunset Boat Ride on Lake Pichola in Udaipur
Enjoy an evening Boat Ride on the beautiful Lake of Pichola. This is an artificial freshwater lake fringed with marvelous hillocks, gardens, Havelis, ghats, and temples. The scenic beauty of serene Pichola adds to the beauty of Udaipur city. The boat ride on Lake Pichola is amazing and provides a marvelous view of the lake, and the mountains in the city.
Lake Pichola also presents some of the most important historical monuments dotted along the lakeside or submerged within the lake.
Kathakali Dance Show in Cochin
In the evening we will proceed to watch the "Kathakali" dance. Kathakali is one of the major forms of classical Indian dance. It's a treat to witness the strength and vigor of Kathakali dance drama, as it enacts episodes from great Indian epics.
Out of all other Indian dance forms, Kathakali has the most elaborative costuming, consisting of face masks, painted faces, and splendid costumes. The uniqueness of this dance form is its extremely stylized gestures of all-male dancers, which recreates an incomparable sense of pageantry.
Day Cruising on Backwaters in Kerala
Kumarakom and Alappuzha (Alleppey) are the top backwater destinations for anyone looking for houseboat cruises in Kerala. The backwaters here are very calm and inviting and the journey through the Vembanad Lake, the biggest of the lakes in Kerala, is, no doubt, a magical experience. The cruises include food being served in the houseboat itself which includes special Indian Kerala dishes, Kerala recipes, and Kerala cuisines.
Boat Ride at Periyar
Periyar Tiger Reserve is the best example of nature's bounty, with scenic beauty and rich bio-diversity. You will enjoy a Boat Ride in "Periyar Tiger reserve", Thekkady as boat cruises are the best option to explore this reserve.
Sprawled over an area of 777 sq. km, Periyar is among 27 tiger reserves in India, which is zealously guarded and efficiently managed.
Evening Boat Ride in Varanasi on the Holy River Ganges
On the glittering water of the river Ganges, one can have the pleasure of a ravishing boat ride on its beautiful Ghats, while listening to the soulful music of Sitar. Besides the other major Ghats on the river Ganges, a few of the best Ghats where you can roam around, on small boats are the Ghats of Barnasangam, Panchganga, Dattatreya, Kedar, Scindia, and Harishchandra.
Evening Aarti Ceremony on Holy River Ganges
Varanasi is a sacred place where every evening a ritual is performed on the banks of River Ganga known as "Aarti". It is a very auspicious Hindu ritual in which we offer our prayers (traditional Hindi song) to numerous gods like Lord Shiva, Ganges, Surya (Sun), Agni (Fire), etc. The Guru or the Master, with his devotees, sing the prayers along with the lighting of the small lamps. The whole experience is awe-inspiring. The view is splendid and the positive vibrations are so inspirational that, it is difficult to express them in mere words.
What is the Best Time to Travel to India?
Proud to its geographical diversity, India could be toured throughout the year. Whereas winter months from October till March are the best time to travel to Northern India and even monsoon is the best time to visit for enjoying the rain on the hills or plains in the South for Ayurveda therapies. For wildlife experience, April, May, and June months are the best time to tour National Parks in India as it is the time when opportunities for sighting Bengal tigers are best.
Winter months are excellent for wildlife spotting. Summer months from April till July are best for treks, hiking, and adventure to visit Ladakh. With our collection on the best time to visit in India as per season, know where to plan your holiday and things to do in that season if you are planning to explore India.
When Does Monsoon Seasons an Arrive and How it is likely to be in India?
The monsoon in India starts in June and lasts until September. It's a fascinating concept to those travelers arriving from milder climate zones. People then think the monsoon is anything from a regular drizzle to short but heavy rainfalls to tropical storms and winds. But India is a big country with many climate zones and since the monsoon develops uniquely in different areas of India.
However, we won't hide anything from you, it rains a lot! Not like a British drizzle or the one rain for a few minutes you get in Southeast Asia. It can rain for days and massively in the tropical areas of the west shoreline and the north of India. The cities have a poor drainage system and so the streets flood at a faster pace during monsoons. Therefore, it is the best time to visit Southern India.
To the Better Side!
Even though it can sometimes be really bothersome and it might not be the perfect time to visit India, there are advantages to this season. The real world comes to life; dry brownish grasslands and forests become rich and green, the farmers embrace the season with abundant productivity, as well as waterfalls look beautiful.
Many travelers avoid visiting India in the monsoon, which means you get a lot of the scenes to yourself. Moreover, it's the best time in India to visit for budget-conscious backpackers who like to get the most of their money spent. Many hotels offer their rooms at a less price, often half the cost matched to other months.
How to Prepare for Monsoons?
In this season, you can travel everywhere as you are both physically and mentally prepared. Some areas nevertheless are more pleasant than others. Kerala and Goa get a lot of rain and moisture. We'd advise bypassing the coastlines. Beaches drop their charm and powerful currents make swimming unsafe. So it's the most suitable time to hit the countryside and gorgeous hill stations. Munnar, Wayanad, Thekkady, and even the Dudhsagar Waterfall Hike in Goa are great places. Ooty in Tamil Nadu is very prevalent among national tourists to escape from the heat of their cities.
Why North India is the Best time to Visit During Monsoons?
If you want to avoid the monsoon all together and experience the mountain landscapes, Ladakh might be the most suitable place for you. The region possesses breathtaking views and big hikes. It's called the cold desert as the only shower here is of snow. July and August are the perfect ideal times to explore.
As compared to other states in India, Rajasthan witnesses very little rainfall every year, and some rural parts of the state don't even witness rain once during the entire season, particularly in the Thar Desert. With a wide range of heritage hotels, you will also notice a downfall in their prices during this time, which makes it a great time to visit Rajasthan.
When is Summers in India and How Does it Get?
From mid-March, until the monsoon begins towards the end of June, as well as October and November, it can get very hot. In the middle and flat parts of India, temperatures rise to 45 to 50 degrees Celsius.
But that shouldn't prevent you from hitting India. In fact, it gives you an excellent chance to travel to the northern region and southern regions or rather the mountains of India.
Summer in India is an ideal time to visit the Himalayas or the northeastern part of India. You can experiment with the religious haven of Rishikesh, which rests on the banks of the Ganges River. You can even tour the expatriated Dalai Lama in Dharamshala. British hill stations like Darjeeling or Shimla are great to visit, while thrill-seekers can hike in different regions of North India. Ladakh becomes accessible by June.
Western Coastline
All along the western coastline encompasses the extensive 1600km long Western Ghats mountain range. It includes stunning hill stations, a diversity of flora and fauna, and forest and nature reserves that address it the much-justified validation of being a UNESCO World Heritage Site. Wayanad, Munnar, Coorg, and Conoor are some of the areas you can hit to escape the heat Every time you move from the plains and enter the mountainous regions within the summer months, you instantly feel the shift in temperature and air quality. Considering off-season for tourism in India begins in April, you'll now save considerably on hotel bookings.
Summers in India ensures clear blue skies, a wonderful golden hour, be it morning or evening
When Travelers of All age Can Travel to India?
The most suitable time to visit India, and henceforth when the tourist season starts, is from November to the commencement of March. This is when India stands regularly average temperatures in the south, central, and the smooth parts of North India and cold weather and difficult ways in the far north.
If you plan your vacation during this time, it is most satisfying to book at least three months in advance to get the most competent pick of hotels at reasonable rates and hassle-free train reservations. The prime tourist destinations such as Agra, Rajasthan, Goa, and Kerala get truly crowded. During Christmas and New Year, especially in Goa, the place is packed with domestic as well as foreign tourists.
10 Smart Tips When you Travel to India
India can be a little terrifying, very busy, and slightly confusing at times. It will take you some time to adapt to the hyper energy of this bewildering place and to discover how to stay healthy, safe, and sound. However, although India is not the most peaceful place to visit – it is one of the most satisfying. It offers some truly exceptional and amazing sights that are unlike anything else in the world. It also possesses delicious food, warm, incredible nature, and charismatic people and a vibrant cultural heritage that is pleasurable.
So, in order to assist you, here are tips for solo travelers in India that you should know before you hit the country.
• Prepare Yourself for Cultural Events
When you initially arrive in India, it is practically guaranteed that you will experience cultural events. There is no use of arguing. Instead, prepare yourself and accept that things will not be the same as you are used to backing home. Try to open your brain and leave your expectations at home.
• Go Beyond the Cities
Although India's significant cities like Delhi and Mumbai can be interesting, it is also important to go farther from the cities and visit some of India's villages. The pace of life will be more moderate, the air will be clearer and you'll get a distinct insight into Indian culture.
• Get a SIM Card for Your Phone
If you want your phone to be in operations while traveling around India will make things so much more comfortable. You will be capable of lookup routes on Google Maps, read reviews before visiting a restaurant, shooting check out travel websites on the go for advice and scam warnings, and a lot more. When you land, getting a SIM card with data for your phone should be one of your priorities.
• Be Alert about Religious Scams
At many of the temples and mosques, you may be compelled to make a donation or to purchase a sacred offering. For instance, a holy man might put a red dot on your forehead or clothe a string around your wrist, then ask you for cash.
Many guests feel urged into doing this, as they don't want to be impolite of the local religion. However, you don't feel like, don't do it. If it sounds like the cost would be very expensive for a local to do, it is apparently not a real spiritual offering but just a way of making money from tourists.
• Local Pharmacy can Help You
Some travelers, if they are sick, will overlook the problem and hope they get better because they are afraid to go to a social pharmacy. However, this just means that your sickness will be growing worse for no good reason, as there is nothing to be frightened of.
When you go to the pharmacy in India you will realize that they are affordable and friendly. You will be able to get antibiotics or any other medicines you need, often without a prescription. If you need to consult a doctor, it will usually be very affordable and of good quality.
• Embrace the Head Waggle
While you are exploring India you will seemingly notice that the locals have a specific way of waggling their head back and forward as an answer. It's not related as a nod up and down for yes, or a nod from side to side for no. It's a gesture that doesn't subsist in the West, so it can be quite disturbing. The Indian nod can have a lot of definitions depending on the meaning that it is used in.
• Become Vegetarian
Indian cuisine is world-famous because, despite non-vegetarian dishes, they have a variety of vegetarian dishes too. Most Indians are vegetarian and vegetarian food prepared in India is healthy, diverse, fresh, and tasty. Many travelers prefer to eat vegetarian during their vacation because it reduces your risk of becoming sick from terribly prepared meat.
• Learn How to Eat with Your Hands
In several parts of India cutlery is not practiced. You eat curry by folding over a piece of naan bread, using it to dip or pinch some rice and curry, and then putting it into your mouth. This needs a little practice, but it deserves giving it a try! However, never eat with your left hand as in India this is the one used to clean yourself after using the toilet and it is seen as inappropriate and unclean.
• Count Money Change Properly
This is a tip that suits almost everywhere in the world. Whenever you are purchasing items or spending on something, make sure that you verify your change and count it correctly. It occurs very often that someone will make a "blunder" and give you back the incorrect amount of change.
• Don't Forget About Travel Insurance
You certainly shouldn't travel anyplace without travel insurance and India is no exemption. If you get sick or injured, any medical treatment you require will be included in your insurance and reimbursed. Some insurance policies will also incorporate you for lost luggage, theft, cancellations, and anything else that can go awry during your trip. This will give you peace of mind comprehending that no matter what occurs you will be taken care of.
Tourist Visa for India
Except for citizens of neighboring Nepal and Bhutan, all other travelers need a visa for India, The Indian government has introduced electronic visas for citizens of most countries. It is available for a period of one-month, one-year, and five-year. The e-visas are available for tourism, business, medical, and conference purposes.
How to apply e-visa for India Online?
Visitor can apply for E-Visa application on this link - https://indianvisaonline.gov.in/evisa/tvoa.html
Indian e-visa is Available for the Following Categories.
1. e-Tourist Visa
2. e-Business Visa
3. e-Conference Visa
4. e-Medical Visa
5. e-Medical Attendant Visa
How Long it Takes to Process an Indian e-visa?
Generally, it takes around two to four days to get an Indian e-visa provided all the submitted documents are correct and the Indian Embassy does not require any other document.
List of India Visa-Free Countries
Currently, 11 countries have visa on arrival access for India. Name of these countries is Cambodia, Finland, Japan, Laos, Luxembourg, Myanmar, New Zealand, Philippines, Singapore, Indonesia, and Vietnam.